Pastoral Care
Spiritual Services at Dallas Area Hospitals
During crises, illness, or life changes, spiritual and emotional needs can be at least as important as physical ones. Because we believe in caring for the whole person, Methodist Health System offers chaplain services to our patients and their families, as well as to our staff members.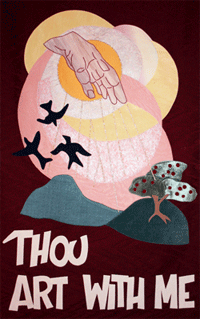 Our team of chaplains represents diverse cultural and religious backgrounds. We provide emotional, spiritual, and religious counseling to people of all faiths and belief systems.
Services available through the pastoral care departments include:
Our chaplains, seminarians, and religious lay workers of all faiths provided more than 134,000 pastoral visits in 2012, continuing Methodist's 85-year legacy of faith and healing.
Golden Cross Ministry
The pastoral care departments also help connect eligible members of the community with health care services through the Golden Cross Ministry, a faith-based program of Methodist Health System and the North Texas Conference of the United Methodist Church whose purpose is to provide financial assistance for health care to North Texans who cannot afford it.
About Pastoral Care
Pastoral care encompasses emotional and spiritual support through any challenging time of life. These challenges might include a life change or loss, major illness or injury, important decision, conflict, or loneliness and isolation. Chaplains are also called upon to perform religious rites such as baptism and communion. Or they may be asked to share in rejoicing and celebration.
Under any of these circumstances, the chaplain focuses on the individual seeking ministry and not on their illness or injury. Chaplains always maintain respect and sensitivity toward an individual's faith, religious tradition, and life experience.